Have a summer that is OUT OF THIS WORLD!
The Boys & Girls Club of East Providence has been putting fun summer memories back in children's lives since 1954. Our summer camp, Camp Crosby, is located on the shores of the Mount Hope Bay in Bristol, and features a pool, nature trails, and — more importantly — fun learning activities that help to stop summer learning loss. For many young teens, camp also provides their first summer job experience, with many counselors-in-training employed each summer. We even offer free lunch daily. With more than sixty summers of experience, Camp Crosby knows how to provide safe and fun summers for the kids who need it the most.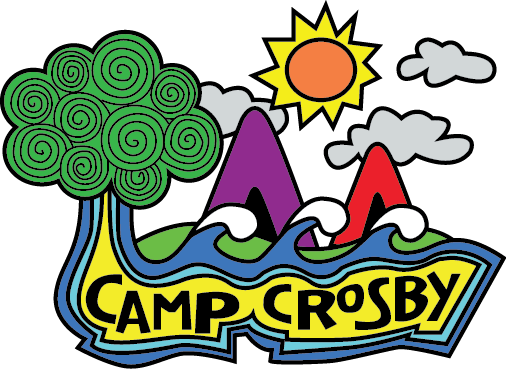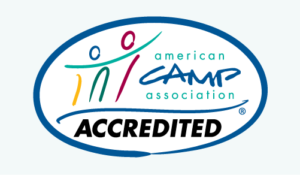 Camp Crosby
Summer fun on the shores of the Mount Hope Bay!  The EPBGC is thrilled to welcome campers back for Summer 2023.
Children will once again enjoy our traditional summer camp program with field games, nature walks, trips to shore and daily swimming in our outdoor pool.
Kiddie Care (children entering Kindergarten) children and Hennessey Scholar Camp will spend the summer at our Club on Williams Avenue.    Days at the Clubhouse will still be full of summer fun, with outdoor play and swim daily, but will also include enrichment programs in STEM, the arts and more to make sure our campers are ready to jump back into the classroom next fall.
Camp Crosby Summer 2023 program hours are:
Monday – Friday from 8:30 am – 4:15 pm
Before and after camp care is available for an additional fee and extends hours to 6:30 am – 5:45 pm.
Camp Rates & Financial Aid
Camp Crosby will offer a sliding scale with two week camp sessions starting at $300 per session including transportation and lunch daily.  See below for our pricing scale.
Limited camp scholarship funds are available.  For a scholarship application, please email LeeAnne DeCarlo at with the subject line "Camp Scholarship Request"
We are no longer accepting Camp Scholarships applications for 2023.
Camp Dates
Boys & Girls Club Membership is required for ALL campers.  All campers must enroll in TWO week sessions for Summer 2023.
The first session's payment and the membership fee (if applicable) must be paid in full at the time of registration. Payments are to be made on the Wednesday BEFORE the session your child plans to attend camp.
2023 Camp Dates
We are offering 4 two-week sessions:
June 26th-July 7th (Closed on July 4th)
July 10th – July 21st
July 24th – August 4th
August 8th – August 18th (Closed on August 14th)
Single week August 21st – August 25th at Williams Ave. Clubhouse
Camp Registration
All Camp attendees must also be members of the Boys and Girls Club of East Providence. Membership is $20 per year.
In order to register for camp, you must fill out the camp application, health form, and provide us with a copy of your child's immunization records and last physical.  Children must have had a physical within the past year. Also, please read the parent handbook and sign and return the last two pages of the handbook.
What are the ages for Camp Crosby?
Camp Crosby is for children 5 – 13.  We do accept children that are 4 years old, if they will be entering Kindergarten in September. These ages are as of July 1st, so if your child turns 14 prior to July 1st, they will be unable to attend Camp Crosby.  Campers will be placed in groups by age.
What if my child misses the bus?
Buses will depart promptly 8:30am.  If your child misses the bus, you will be responsible for transporting your child to Camp Crosby. No child can be left at the Boys and Girls Club after buses leave.
Do I have to sign my child up for the entire summer?
No.  We know that flexibility is important to our families! You can sign your child up for just the two week sessions you want them to attend.
What if I only want to send my child for a few days a week?
You may send your child as many days during the week as you choose, however, the fees are weekly fees. No discount is given if a child does not show up for any day during the week.
What if I register for a week but my child does not attend camp?
If you would like to cancel a session's registration you must do so in writing at the main office by 5pm on Tuesday prior to the week the session begins.  The only exception to this policy is in the event of a medical condition that requires the child to not be at camp for an entire session.  A note from a doctor clearly stating the dates that the child must be absent from camp must be provided in order to receive a refund. Please note that if your child attends at least one day during the session, no refund will be made for that week regardless of medical condition or a doctor's note.
Does the staff put sunblock on for my child?
Due to Covid regulations, we are unable to assist children with sunscreen.  Sunscreen should be applied prior to your child arriving at camp.
Do you accept Child Care Assistance from the State of Rhode Island Department of Human Services (DHS)?
Yes! You must provide a valid certificate number from DHS at the time of registration. For more information, please see our Parent Handbook or contact Martin DeCosta at [email protected].
Financial Aid
Camp runs form 8:30am-4:15pm.  Before & after camp care extends hours to 6:30am-6:00pm and is an additional $50 each per session

Contact Us
Camp Crosby
150 Annawamscutt Drive
Bristol, RI 02809
Camp Crosby is owned and operated by:
The Boys & Girls Club of East Providence
115 Williams Avenue
East Providence, RI 02914
(401) 434-6776 / Fax: (401) 431-1106
Executive Director Erin Gilliatt
Associate Director Martin DeCosta